IQOS heating blade: proper attention to using and looking after

One of the components of the IQOS device is a ceramic covered heating blade that is made of a gold and platinum alloy which means that it is fragile and if improperly used it can be damaged or even broken.
Why is the heating blade so important?
The blade maintains temperature and prevents burning temperature from being reached. This patented temperature control technology not only ensures a constant heating temperature, but also protects the entire system from overheating.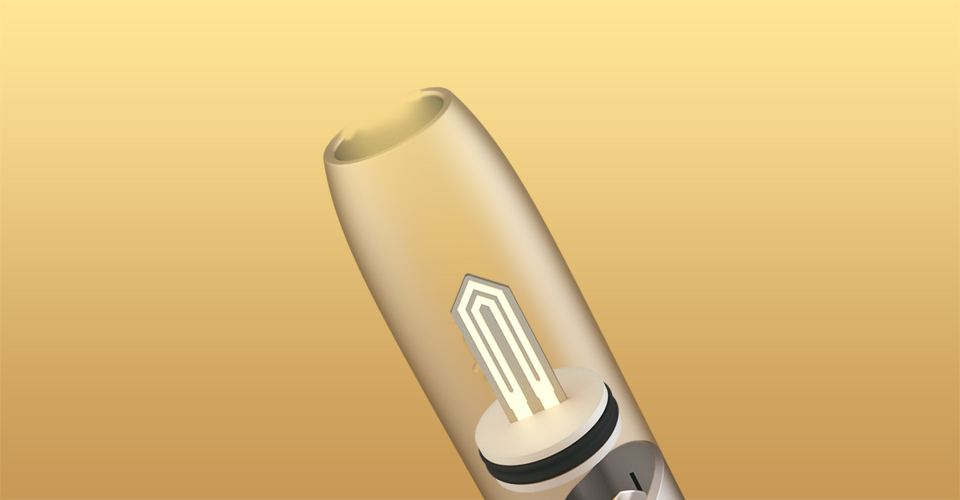 How to use IQOS to keep the heating blade intact?
A proper IQOS usage and maintenance is the key to making sure that one of the most important IQOS parts doesn't get damaged. So, make sure that usage steps are done properly:

• use tobacco products which are meant to be used with IQOS;
• insert and remove the tobacco product without excessive force, twisting or turning;
• remove the used tobacco product gently – after lifting the holder's cap;
• protect the shock-sensitive system from falling on the ground and other hard surfaces;
• regularly clean the holder to prevent tobacco residue on the heating blade from accumulating.
How to protect the heating blade while cleaning the holder?
Improper cleaning is one of the most frequent reasons of heating blade breakage. So, proper cleaning process is extremely important. The cleaning should be done regularly using special tools – everyday using IQOS Cleaning Brush and once per week using Cleaning Sticks. Do not use any other liquids or unsuitable cleaning agents.
1. Wait until IQOS holder has completely cooled down (approximately 30 s after the last use).
2. Remove the holder's cap and gently tap holder to remove tobacco residue inside it.
3. Insert IQOS Cleaning Brush into the holder without twisting it.
4. Make sure it is fully inserted. Only then twist the brush gently 2-3 times.
5. Once finished, gently remove the brush form the holder without any twisting and put the cap back on.
From time to time IQOS holder should be cleaned with a cleaning stick. While using it, avoid touching the heating blade – gently brush only around it. Don't forget to clean the inside of the cap.
For more information on how to clean IQOS, click HERE.
What to do if the heating blade breaks?
If the heating blade breaks and you are a member of IQOS CARE PLUS program, you can easily swap your broken device for a new, according to the program's Terms and Conditions. Find more about IQOS Accidental Damage Coverage, the steps of using Rapid Replacement Service and all the places in Lithuania, where it can be used HERE.
Not using IQOS CARE PLUS yet? Read more about Accidental Damage Coverage and other extensive support and assistance services for IQOS owners and learn how to register your device HERE.