Do you have IQOS device? Good! Stylish accessories of high quality for your device and even much more is waiting for you. Exceptional offers, new products, free support services and other benefits are offered to all IQOS users who have an account and registered their device on our website. How to do it? For your convenience, we have prepared a detailed guide.
How to register your IQOS?
After creating IQOS account, it is necessary to register your IQOS device. It should be done following our instructions: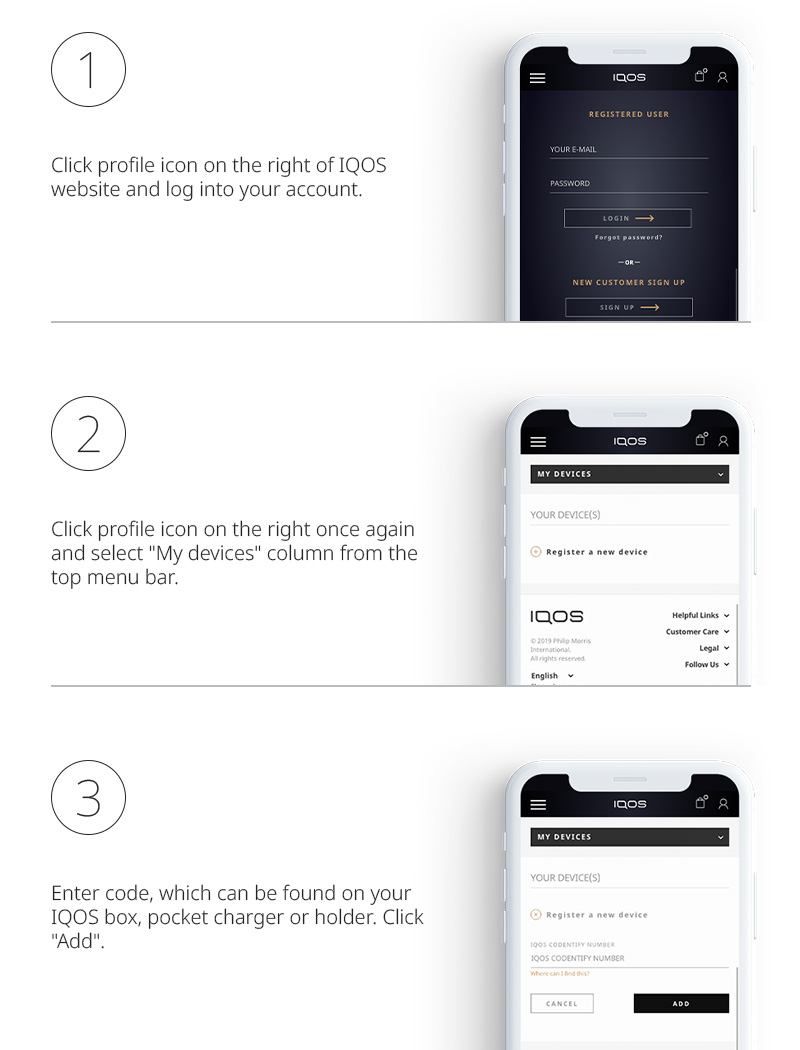 How to create IQOS account?
After purchasing IQOS device, create an account on our website. We will explain how this can be done: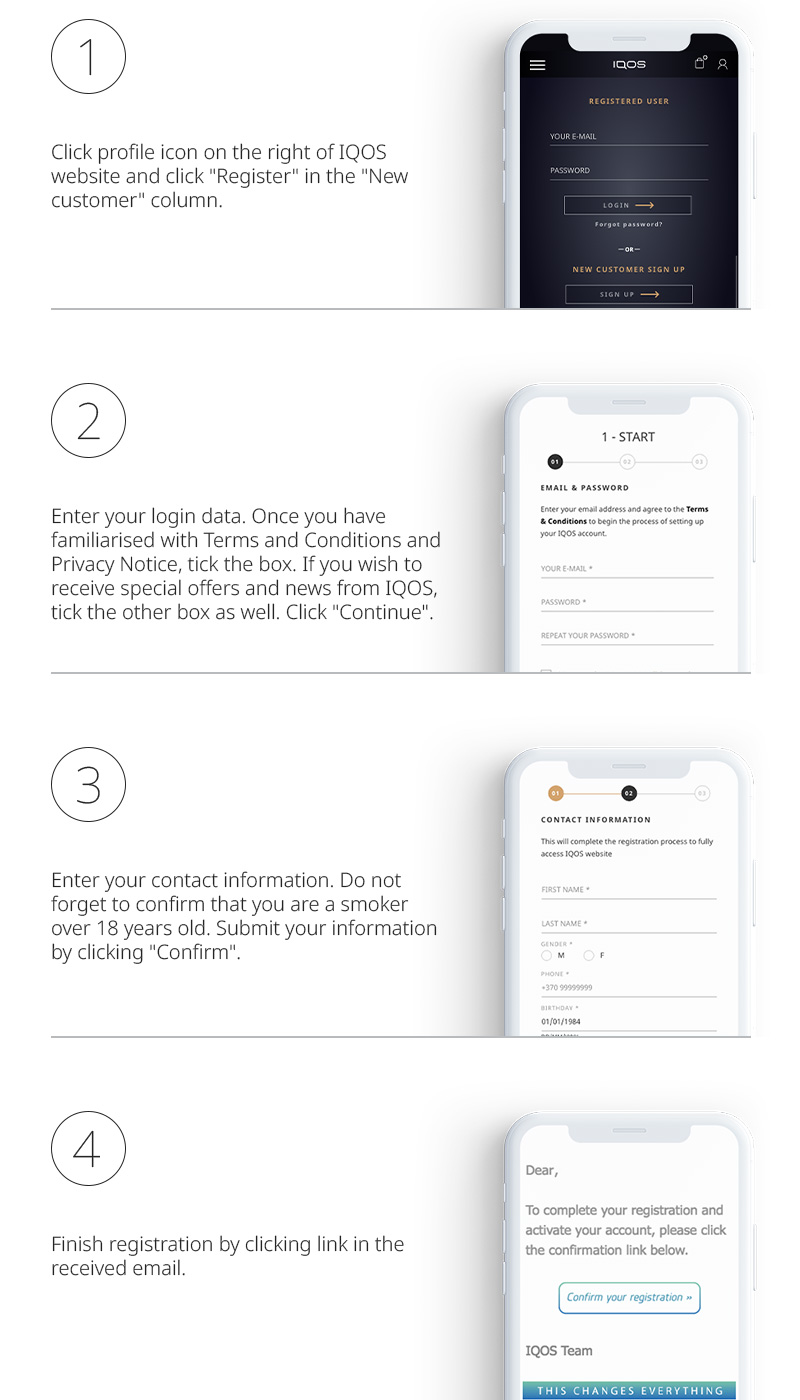 How to get a password reminder?
If you are certain that you have IQOS account, but you have forgotten the password, use the function of password reminding. Follow the instruction: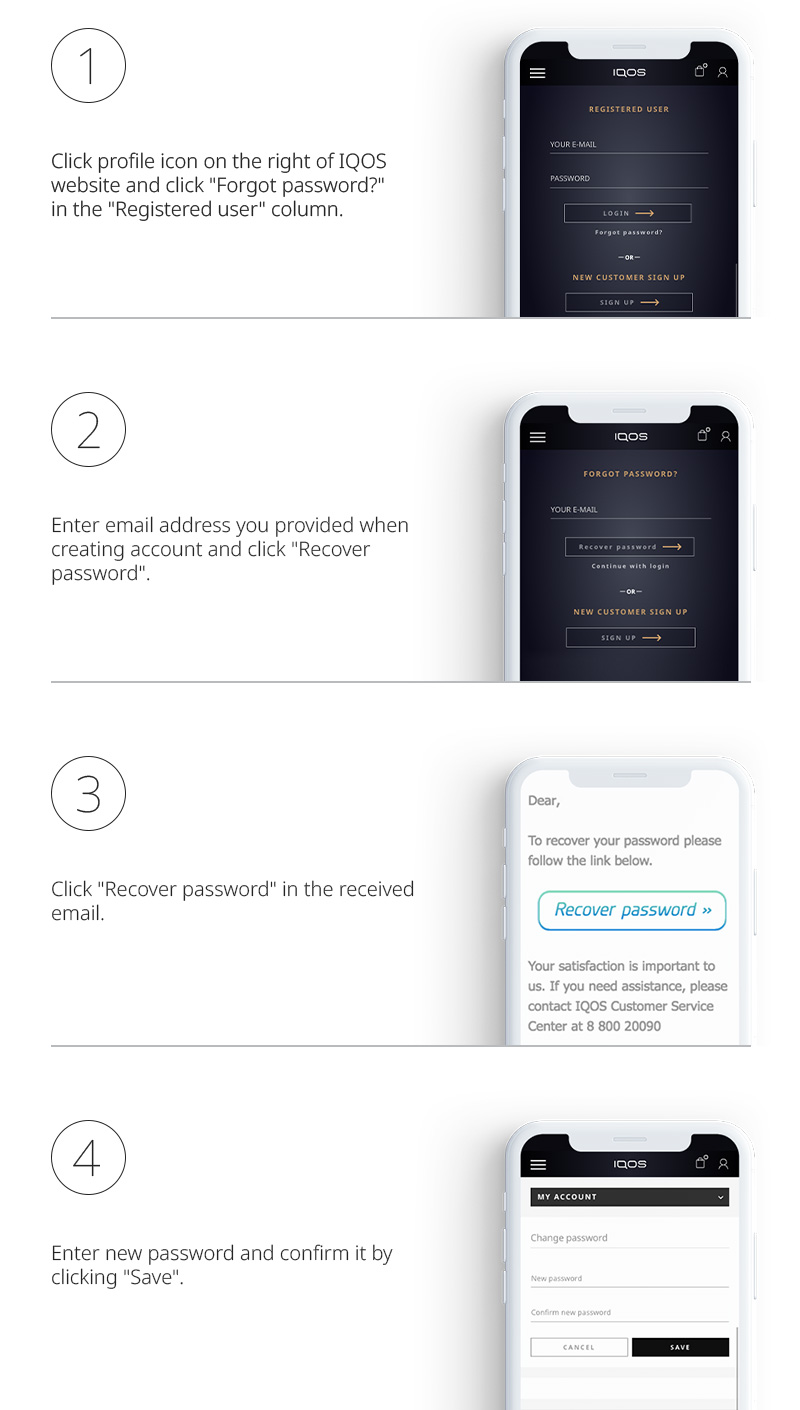 In case of any questions, you can chat with IQOS consultant by pressing LiveChat icon on the right corner of this website (business hours: I–V 8:00-22:00, VI-VII 9:00-20:00) or by sending us a private message via Facebook or mail info@iqos.lt. You can also contact us by calling toll-free number 8 800 200 90 (IQOS Customer Support will answer all your questions; business hours: I–V 9:00-21:00, VI-VII 10:00-18:00). You are always welcome to visit the nearest IQOS store.
If you need to return IQOS device, get to know the process of returning.