Have you ever noticed people with elegant, palm fitting devices with IQOS logo on them? Then you may have questions about these devices. If you have witnessed smoke coming out of IQOS devices, you may have attributed these to the category of electronic cigarettes. And yet, IQOS is not a standard cigarette, nor it is an electronic cigarette. Tobacco heating system IQOS is an alternative to conventional smoking. This article elaborates on this topic.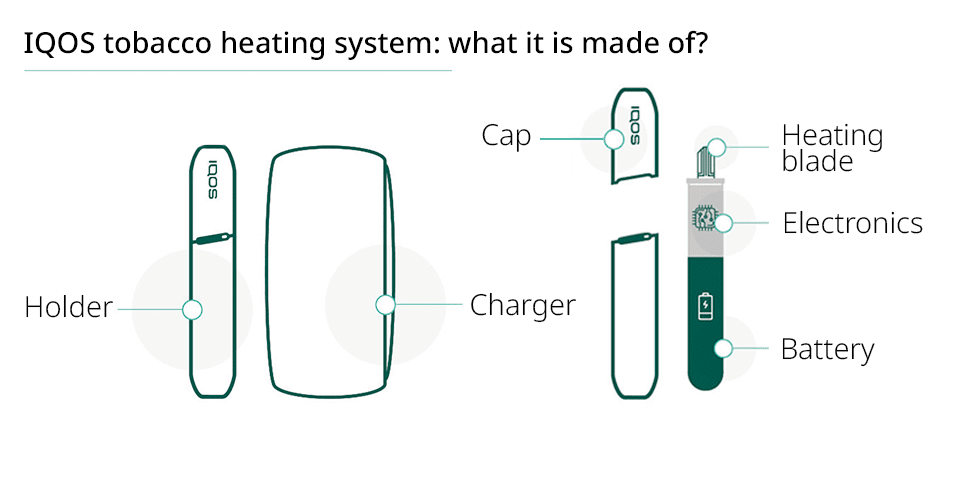 What is IQOS?
When encountered trademarks consisting of several letters, users are wondering about the meaning. This applies to IQOS trademark as well. If you are trying to figure out what IQOS letters stand for, we should inform you that it is not an abbreviation of words. IQOS is sometimes interpreted as I quit ordinary smoking. However, in fact this name was chosen to highlight the novelty of the device that encompasses science and technologies.
Tobacco heating system IQOS
The novelty of IQOS device lays in technologies. IQOS devices use a unique IQOS HeatControl™ technology for tobacco heating. When tobacco burns in a cigarette, the temperature at its tip reaches up to 800 °C. Tobacco in IQOS is heated up to 350 °C. IQOS does not require fire; therefore, it causes no risk of burning yourself or other people. Also, IQOS does not generate smoke. It emits aerosol fumes that quickly dissipates. Tobacco heating does not generate any ashes so your clothes never appear stained.
Another innovative element is composition of filters. Filters used for device are made from corn resin. It is a plant-based material which decomposes naturally. Corn resin was chosen for cooling down the aerosol and absorbing potentially harmful chemicals.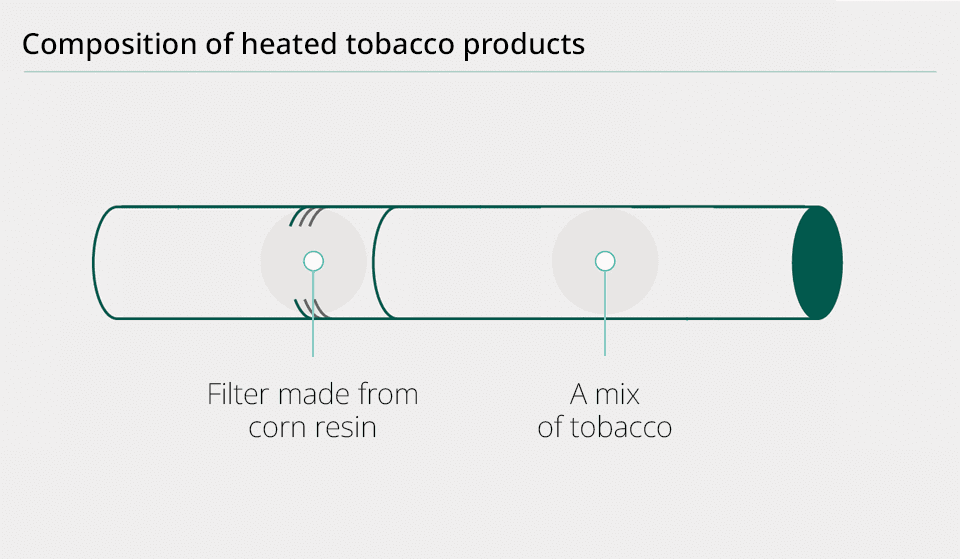 The difference between IQOS and electronic cigarette
IQOS devices belong to the category of smokeless devices. As IQOS devices were the first ones of this kind to be introduced to the market, they are quite often perceived as electronic cigarettes. However, the main difference is the taste. IQOS's taste and using experience resembles the one of standard cigarette. The usage of electronic cigarettes is based not on the tobacco but on the liquid of nicotine, generated from tobacco. The operating principles of IQOS and electronic cigarettes are different, thus we can't perceive these devices as similar.
IQOS research: what is known about the effect on health?
Philip Morris International conducts researches on usage of tobacco and on our smoke-free products. According to the researches, IQOS emits on average 95% lower levels of harmful chemicals compared to cigarettes*. Based on the evidence from the other scientific research, switching completely to IQOS presents less risk to your health than continuing to smoke.
Important information: IQOS is not risk free. It delivers nicotine which is addictive.
More than 7.3 million of adult smokers, who are not capable of quitting smoking for one reason or another, have switched to IQOS as a better alternative to smoking.
If you are doubting whether IQOS heating system suits you, you can try it for free for 7 days. Find more information here.
* Compared to the smoke of a reference cigarette (3R4F). It does not necessarily equal a 95% reduction in risk.