Changed or unpleasant odour, irregular heating cycle, IQOS holder's cap is hard to put on and take off? This can happen if IQOS tobacco heating system's holder is rarely cleaned. IQOS system will ensure smooth experiences only if properly maintained and cleaned.
Cleanliness of IQOS tobacco heating system's holder
Taking off IQOS holder's cap and looking at the heating blade inside the holder allows to see particles of heated tobacco products – real tobacco particles and other residue. Photos below show different stages of IQOS cleanliness for comparison with one's owned device.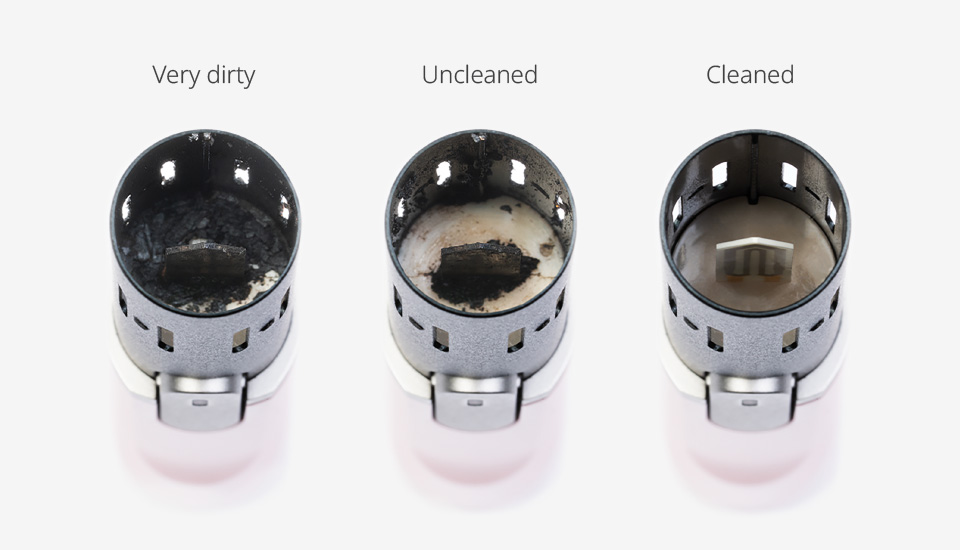 How to maintain IQOS properly?
IQOS cleaning is recommended after every 20 heating cycles or every time a pack of heated tobacco products is used.
For IQOS cleaning use special tools – the IQOS cleaning sticks and the new cleaning brush – for better and more comfortable cleaning, adjusted for all IQOS models.
Do you want to learn how to clean IQOS properly? Visit one of the stores in Lithuania where IQOS consultants will always give you helpful advices and clean your tobacco heating system free of charge.
How to clean IQOS properly?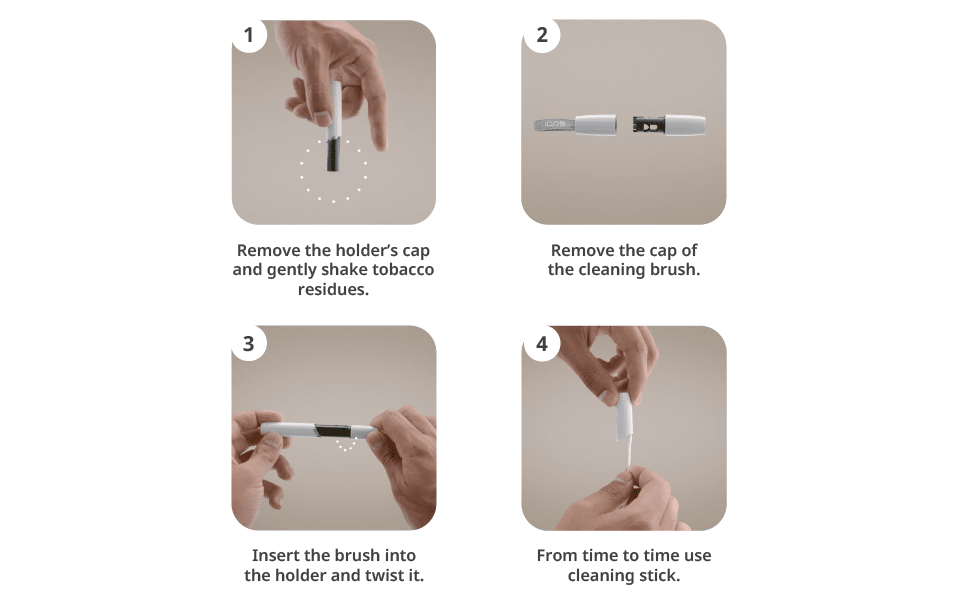 For more information on how to clean IQOS holder, see the video.