We understand the global concern and the need to ensure the safety of all of us during this time. We take all necessary measures to make the experience with IQOS as smooth as possible. Therefore, we present a digital tool – QURE - that you can use online in the event of a problem with IQOS.
The new IQOS Device Diagnostic Tool – QURE will help you find a solution to any system problems you may encounter. Full information and possible solutions are available by answering a few questions, and in the event of a failure, device replacement can be ordered with pick-up at your convenient location or home delivery choices. You can do this online at iqos.com, at any time of the day.
How to use IQOS Device Diagnostic Tool online?
You can access the Device Diagnostic Tool at any time online, if:
• you have a personal account on iqos.com,
• your IQOS device is registered in your account,
• your device is either under warranty or is enrolled into IQOS CARE PLUS with valid IQOS insurance (for IQOS replacement cases).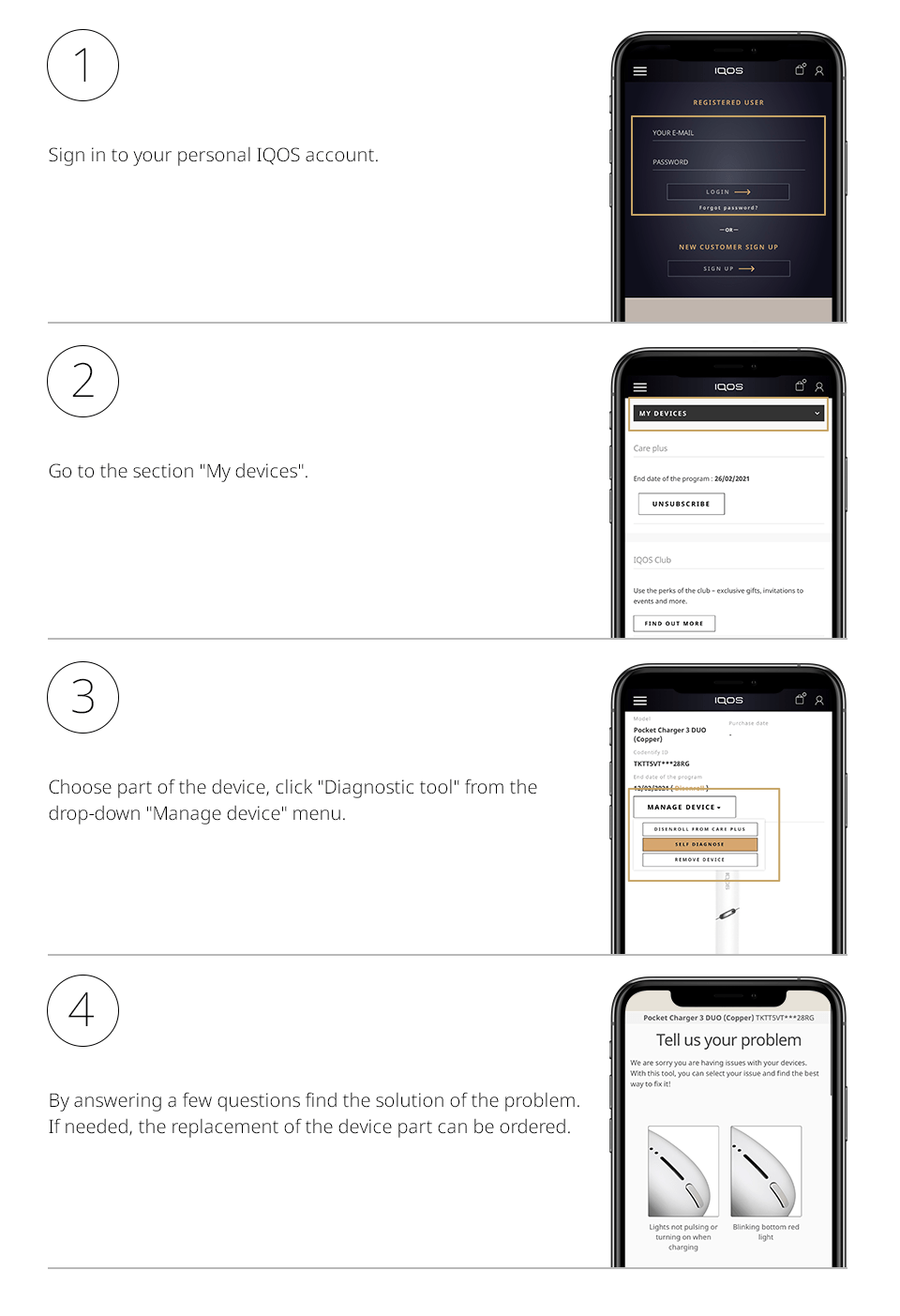 Not sure how to create an IQOS account, register your device, or assign it to IQOS CARE PLUS? Detailed instructions and steps can be found HERE.
Where to replace IQOS at any time of the day?
If a fault was defined for your device and it has been marked as eligible for replacement when using QURE, you can choose the most convenient way for you to replace it:

• IQOS 2.4 Plus systems are replaced 24 hours a day at "Circle K", "Viada" and "Baltic Petroleum" gas stations throughout Lithuania.
• You can as well replace IQOS 2.4 Plus systems at all IQOS and MAXIMA (XX, XXX, XXXX) stores during their usual business hours or by courier delivery to address provided by you.
• IQOS 3 DUO, IQOS 3, IQOS 3 MULTI systems are replaced at all IQOS stores and by courier delivery to address provided by you.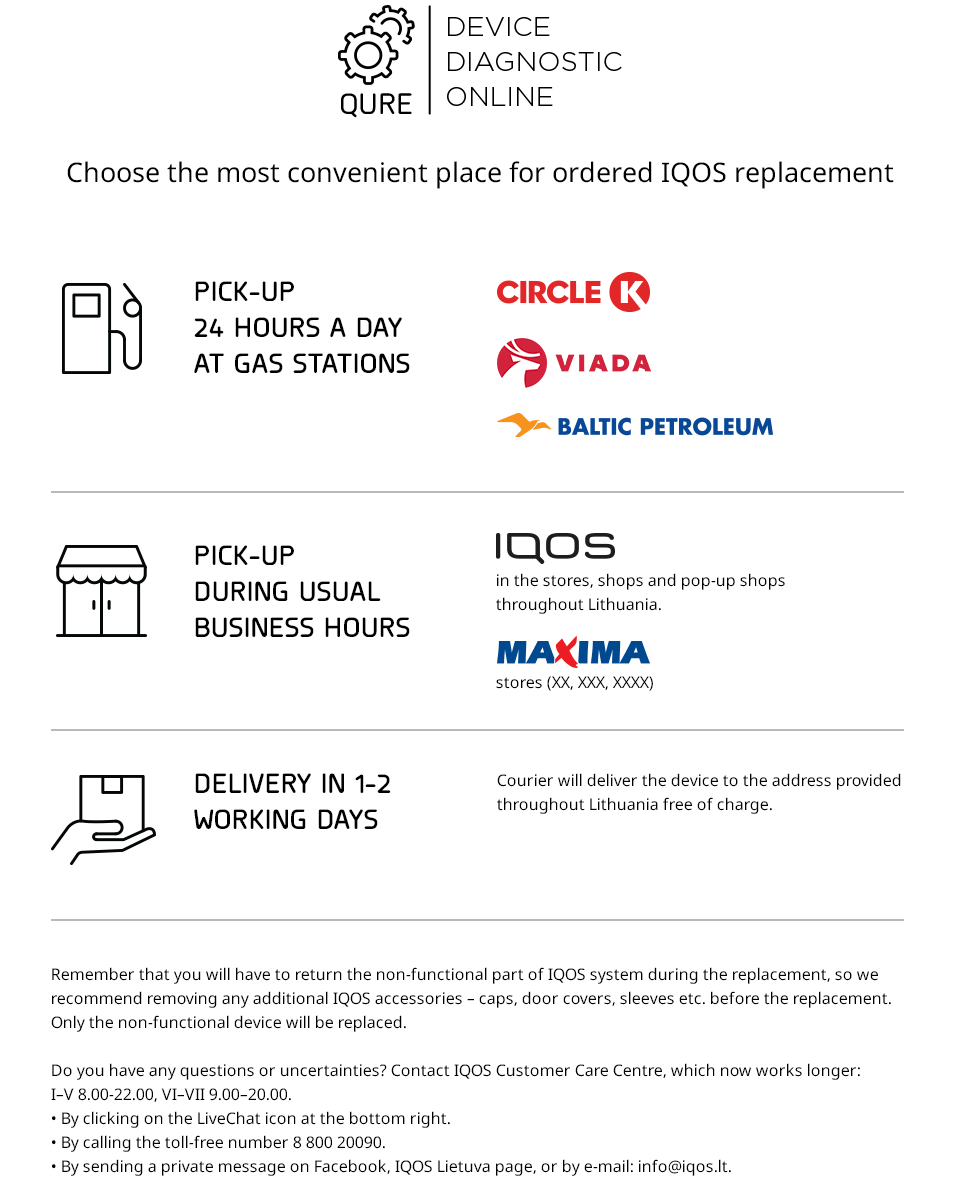 Remember that you will have to return the non-functional part of IQOS system during the replacement, so we recommend removing any additionally bought IQOS accessories – caps, door covers, sleeves etc. before the replacement. Only the non-functional device part will be replaced.
Do you have any questions or uncertainties? Contact IQOS Customer Care Service, which from now on works longer: I–V 8.00-22.00, VI–VII 9.00–20.00.
• By clicking on the LiveChat icon at the bottom right.
• By calling the toll-free number 8 800 20090.
• By sending a private message on Facebook, IQOS Lietuva page, or by e-mail: info@iqos.lt.