IQOS CARE provides free support services for your IQOS tobacco heating systems. But there is more! Find out about our special offers of Renewal Program with IQOS CARE.
Like any other electronic devices, smartphones or laptops, IQOS system has a limited battery life. Therefore, to ensure the best experience with IQOS, we invite you to take advantage of our special offer and update your device for a special price.
You can take advantage of the offer if:
you own IQOS longer than 1 year;
you have IQOS user account;
your device is registered in your IQOS account.
Everything about registration steps and IQOS CARE program here.
Offer for IQOS 2.4 owners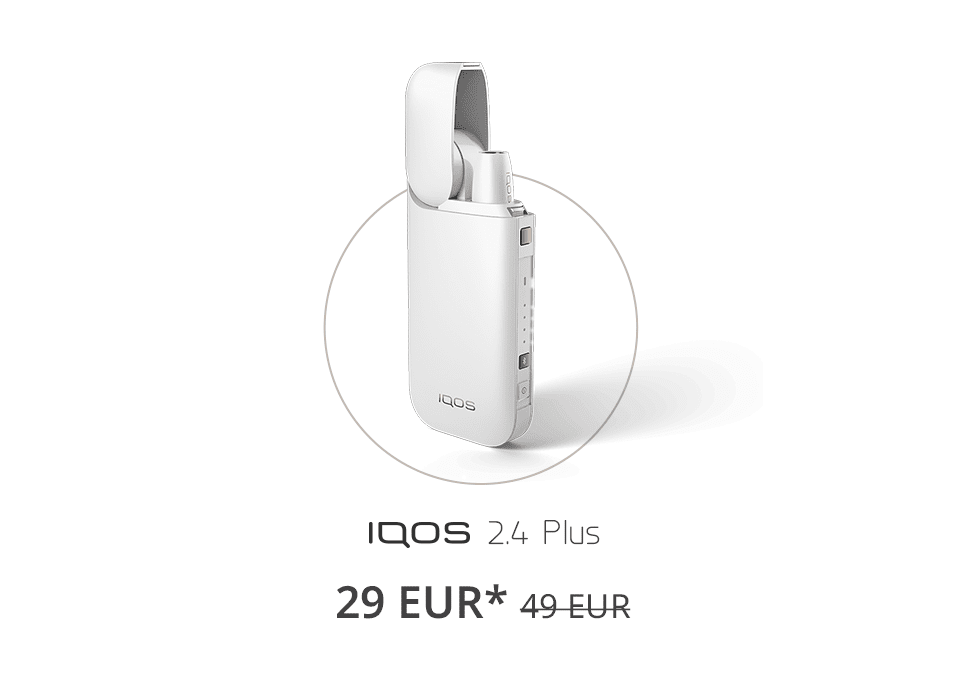 IQOS 2.4 Plus offer is available here and in IQOS stores.
Offer for IQOS 2.4 Plus owners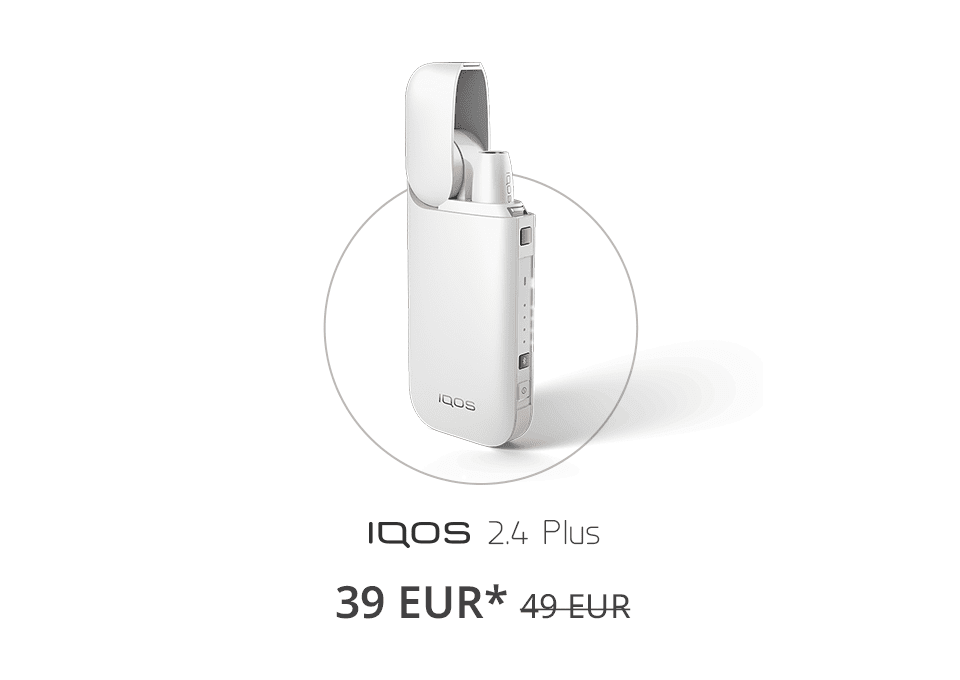 IQOS 2.4 Plus offer is available here and in IQOS stores.
Attention: IQOS 3 renewal offer deal was removed from the list of offers due to IQOS 3 is not being sold anymore. If you have any orders in progress, they will be successfully delivered.
*The offer is available only for owners of listed IQOS devices, who meet the above set out conditions. In order to apply for the offer, owners of IQOS 2.4 system must return it (classic white or dark blue, limited edition red or blue). Owners of IQOS 2.4 Plus system are not obligated to return their system. Each offer is available only once, either in any IQOS store or on iqos.com. The price is applied after signing in the iqos.com user's account and adding the item to the basket. If you are the owner of IQOS 2.4 system and choose the courier delivery, prepare to return the current IQOS 2.4 system to the courier. This offer does not apply to IQOS 3 MULTI systems.
The offer time is limited and can be interrupted or changed at any time. For more details on IQOS warranty and service conditions, see the package of your IQOS system or contact the IQOS Customer Care at the toll-free number: 8 800 200 90 (I–V 9:00–21:00, VI–VII 10:00–18:00).