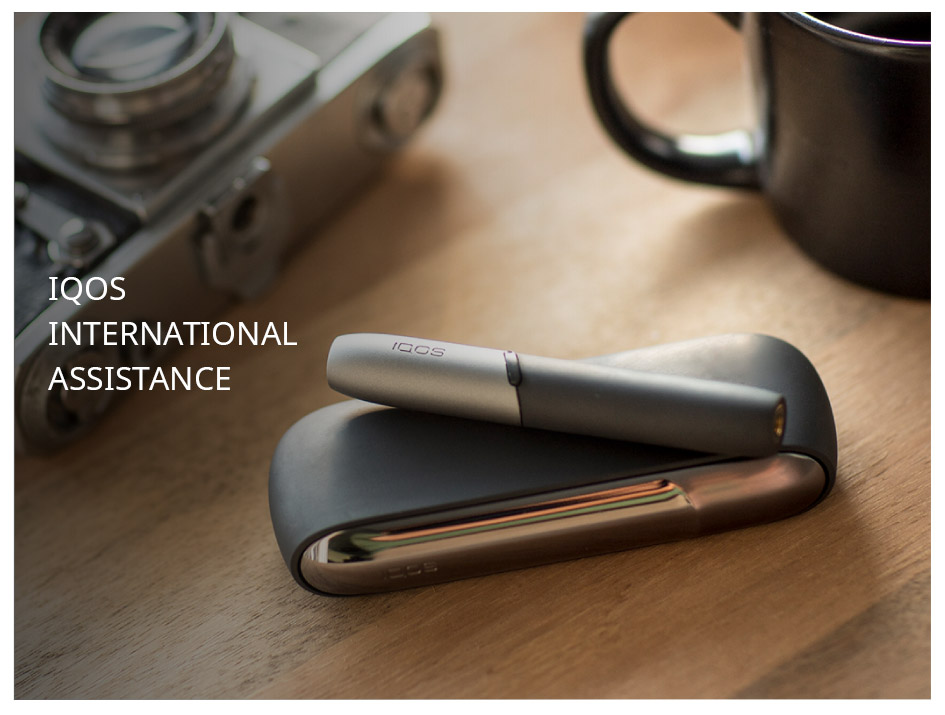 Introducing IQOS International Assistance, our support service
while traveling to selected countries where IQOS is available.
You can use this service starting today if you have registered yourself and your device.
Not registered yet? You can easily do that at iqos.com
IQOS International Assistance
Now you can call our dedicated helpline for troubleshooting and replacement in case of an issue with your IQOS while travelling to selected countries where it is available. The service is offered while your IQOS Manufacture's warranty is valid in the country of purchase.
How to Contact IQOS International Assistance
+800 2559 2559*
If you need assistance while abroad, contact the international toll free* number. Connection limitations may apply with some mobile operators. In the unlikely event this happens, you can reach us at
+41 21 547 88 88*.
*Certain charges may apply, please consult your operator for details.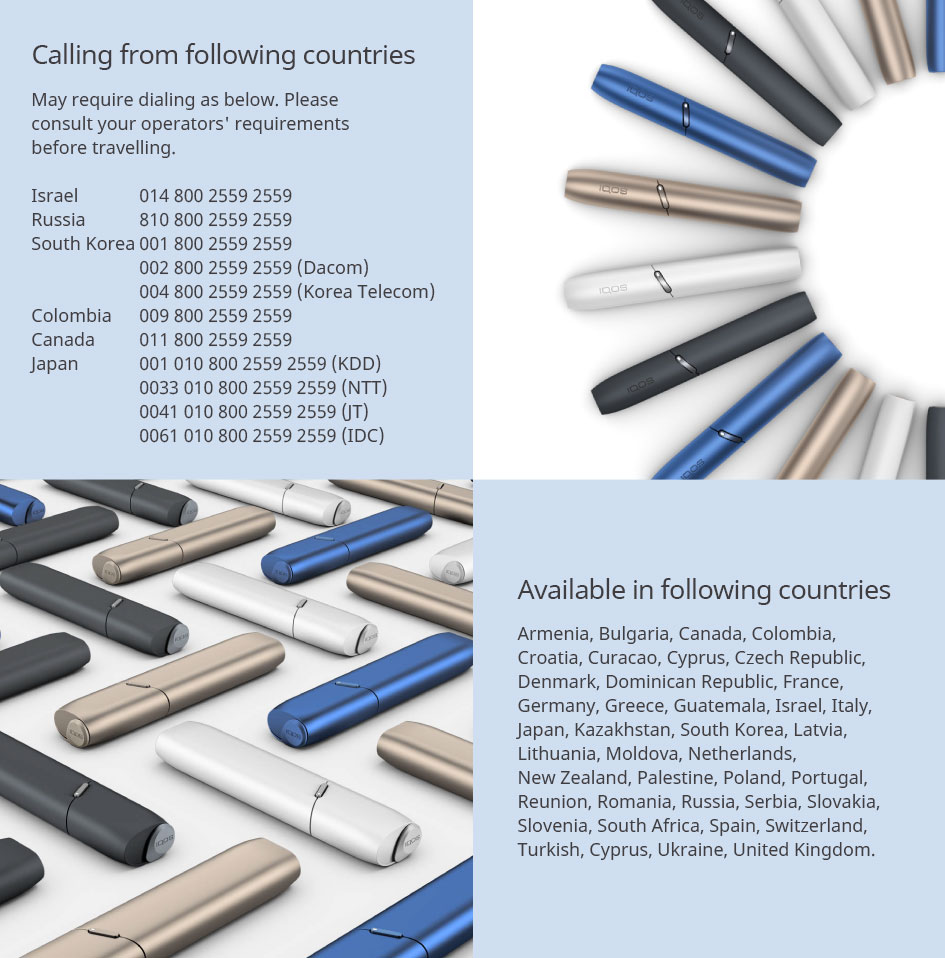 TERMS AND CONDITIONS

Service options, IQOS Device and its components availability, response and delivery times may vary according to country.

This service will not affect your statutory rights and rights under the IQOS voluntary warranty valid in the country of purchase.

Where an exchange takes place, then any replacement part becomes your property and the replaced part becomes the property of the entity which makes the exchange.

IQOS Device issues are defined in terms of material or workmanship when used in accordance with the IQOS User Guide.

The following are excluded from the service: a) damage caused by normal wear and tear; b) cosmetic damage (such as scratches, dents, broken plastic etc.); c) damage caused by misuse, power surge, improper handling, liquid contact or fire; d) malfunction due to use with non-compatible product; e) damage or malfunction caused by attempt to open, modify and repair, either by a user or by a service provider not accredited by the manufacturer; f) damage or malfunction caused by failure to use as described in the associated IQOS User Guide.